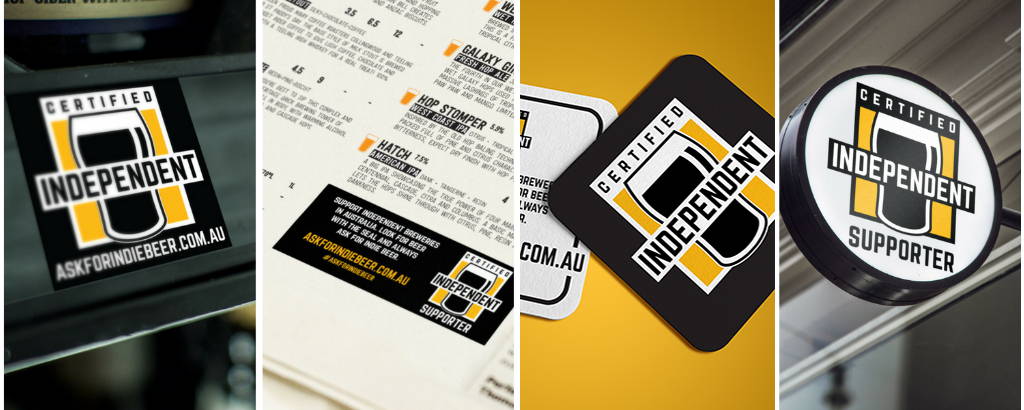 If you are a bar, pub, restaurant or bottle shop keen to show your support for independent craft breweries in Australia, you can either incorporate the IBA Independence Seal where clearly relating to a brewery licensed to use it (see guidelines) in such situations:
attach IBA Independence Seal 'tap talkers' (currently available free from the IBA) to the back of their decals at the tap point
place IBA Independence Seal stickers under each eligible independent Australian beer on the shelves of your bottle shop
OR use the IBA Supporter Seal and show your support in a number of ways including:
creating your own promotions including the Supporter Seal e.g. lightboxes, table talkers
adding the Supporter Seal to your menus
designing your own IBA Supporter Seal flag to fly at festivals
Please note that the the IBA Independence Seal can only be used by current members of the Independent Brewers Association (IBA) who have attained the licence to use the Seal. The Independence Seal graphic should always appear in close proximity to the name/logo of the brewery so there is no confusion as to which brewery is independent. If in doubt, please consult the guidelines or use the IBA Supporter Seal.