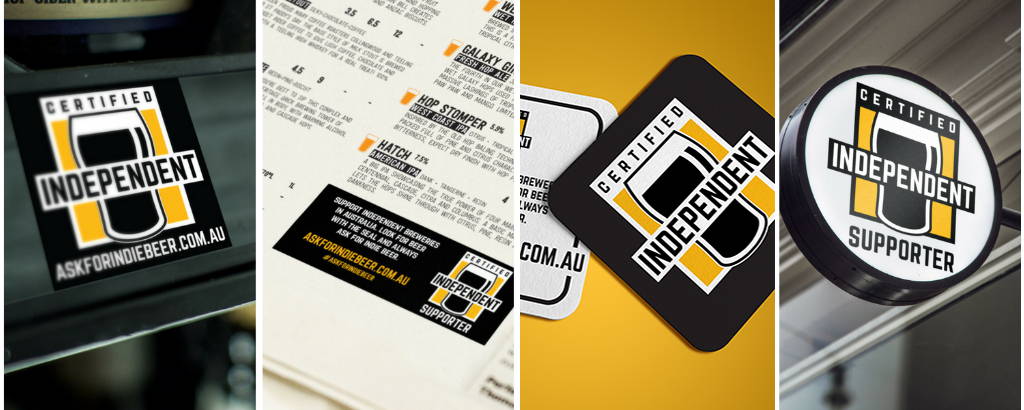 If you are a bar, pub, restaurant or bottleshop keen to show your support for independent craft breweries in Australia, you can either incorporate the IBA Independence Seal where clearly relating to a brewery licensed to use it (see guidelines) in such situations:
We've introduced the supporter seal for you to use in your marketing on and offline to show you support Australia's Independent Brewers.

Please note: If you are an existing, paid up, associate member, please sign the seal licencing agreement here. 
Please note that the the IBA Independence Seal  and Supporters can only be used by current members of the Independent Brewers Association (IBA) who have attained the licence to use the Seal. The Independence Seal graphic should always appear in close proximity to the name/logo of the brewery so there is no confusion as to which brewery is independent. If in doubt, please consult the guidelines or use the IBA Supporter Seal.