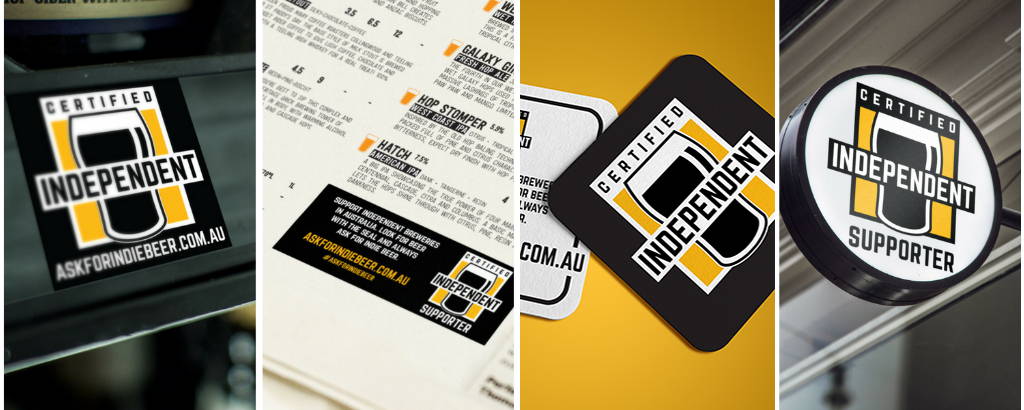 Breweries who are members of the Independent Brewers Association can apply to use the IBA Independence Seal on their marketing and labelling and benefit from being part of the movement to educate beer fans and the trade about independent breweries in Australia. You can
The Independence Seal may be used on packaging, marketing collateral, websites, tap handles, menus and other materials only if solely in connection with their products. You can also help promote the seal online by using the official hashtag #askforindiebeer wherever possible and appropriate.
Please note that the the IBA Independence Seal can only be used by current members of the Independent Brewers Association (IBA) who have attained the licence to use the Seal. The Independence Seal graphic should always appear in close proximity to the name/logo of the brewery so there is no confusion as to which brewery is independent. If in doubt, please consult the guidelines.